THE 2017 EXHIBITION
''GREAT ADS FOR GOOD CAUSES''

The 2017 Exhibition was launch at the Cannes Lions International Festival of Creativity on June 17th, 2017. ItGreat opportunity for the delegates of the Cannes Lions Festival to get inspired by the amazing ideas agencies have come up with in order to promote social and environmental issues – Out of the thousand campaigns identified between June 16 and 17 by ACT Responsible Team, 93 (72 agencies from 32 countries) were selected to be showcased in four themes over two media prints and videos.
Creativity allows important messages to be delivered in a more powerful, efficient way, and this exhibition not only brings coverage to the causes endorsed, but, it also raises awareness outside the advertising community. This year, certain themes stand out from the others. Education, such as road safety or raising awareness about diseases, clearly caught the attention of advertisers. We also found many campaigns about equality, tolerance, sharing, human rights and the environment, but if this year's exhibition was to be described in one word, it would be solidarity.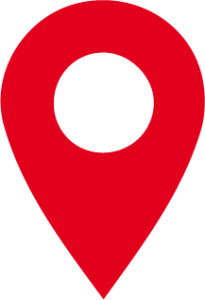 Foyer Debussy – 1st floor right hand side – Palais des Festivals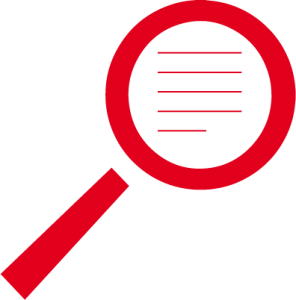 Read more about the 2017 exhibition
EVENT VIDEO OF THE 2017 EXHIBITION @ CANNES LIONS

THE 2017 CANNES TRIBUTES
recognizing and celebrating creativity for Good Causes.

McCann New York, McCann Worldgroup Mumbai, TBWA\Santiago Mangada Puno, Philippines, Ogilvy Germany received an ACT Responsible Cannes Tribute 2017 in recognition of their outstanding work supporting good causes. The 4 agencies received their Tributes in the Debussy foyer from Mr. Frank Chikli, Third Deputy of Cannes Mayor alongside Hervé de Clerck, Dreamleader of ACT Responsible. The ACT Responsible Cannes Tributes is a recognition given through public votes to outstanding works for good causes. These are not awards in the literal sense: they have not been selected by a jury, but have been singled out by the general public. These trophies and certificates act as symbolic tributes to the agencies that have given their talent and creativity to make our world a better place. Voting took place from June 17th to June 22nd, at the Cannes Lions Exhibition (1 vote = 10 points) as well as online (1 vote = 1 point). It was divided into 4 themes: Education, Planet, Human Rights and Solidarity. The public vote promotes the favorite campaigns and helps increase their visibility. Over 6.556 votes were cast this year, both on site and online.
"THE GOOD TALK"
by Adforum

« Live in Cannes » by AdForum – Mark Tungate receives Maher Nasser, Acting Under-Secretary-General for Global Communications at United Nations to talk about the role of the creative industry to amplify the importance of the Sustainable Development Goals (SDGs).
« Initiatives such as Act Responsible that aim to inspire and promote communication campaigns on social and environmental responsibility support the United Nations own efforts to confront global challenges and to achieve peace, sustainable development and human rights for all. » Maher Nasser
ADVERTISING COMMUNITY TOGETHER
THANKS TO 
THE LEADERS 

FOR SUPPORTING 

CREATIVITY 

FOR GOOD

 We are a non-profit association, completely independent, composed of a team of passionate volunteers convinced that the power of advertising can contribute to build a better future. Today the association has rallied a strong community of agencies and experts in support of creativity for Good. Some have created pro-bono work, some have advised clients on their business strategy around doing good or responsible branding. They all contribute to the effort, and we thank them for their support and applaud their commitment to responsible communications.