ACT Responsible is an international non-profit association born from 9/11, affiliated with the United Nations Department of Public Information (UNDPI) and part of the Global Compact. ACT stands for Advertising Community Together.
Inspire, promote and unite the advertising communication industry to share good practices on social responsibility and sustainable development. Our aim to highlight the power of advertising creativity when it comes to raising awareness on social and environmental issues. 
Our actions ensures the visibility of the most creative, strong and striking communications campaigns in order to encourage production in this area. By strengthening the scope of these messages, the association is investing in building a fairer, united and sustainable world.
 Our belief : through the emotional charge it carries, advertising has an extraordinary power to change mentalities by accelerating understanding. Thus it breaks down social, generational and cultural barriers.
Each year we identify and gather thousands of the best local or global advertising campaigns that address social and environmental issues. The campaigns are archived into our "Good Ads Gallery", which is the largest online database specialised on these issues.
We curate "Great Ads for Good" exhibitions, film projections and themed and customised events, making sure the campaigns reach their audience and raise awareness.
We mobilise a worldwide network of agencies, production companies, advertisers, institutions, NGOs, corporations and the media, who believe responsible advertising is essential to modern communication.
To achieve its goal, we've developed various initiatives in partnership with a network of committed players in advertising, media and education such as "The Good Report", "One minute of Responsibility" and the Care Awards…
Our team gathers creative work from advertising agencies and advertisers from across the world. Every year the association creates a new collection, gathering hundreds of new ads and inviting agencies to be part of the ACT Program.
The ACT Program includes the following:
Good ads gallery
During our yearly "call for entries", our editorial team inputs all ads into its database, which is shared with Adforum.com and the EACA (European Association of Communications Agencies). The database can be affiliated to any website through hosted sections or links. It is likely that advertising networks, agencies, trade associations, trade media and other related sites' websites would include such a section.
Great for Good exhibitions
ACT Responsible organises exhibitions around the world to promote these ads. The annual exhibition is premiered each June during the Cannes Lions International Festival of Creativity. Since 2020, the exhibition"Great Ads for Good" is also available online on a dedicated website greatadsforgood.org
One minute of responsibility
Non-profit clients' submissions are eligible to be broadcasted on Euronews and Africanews for free, several times daily on the short programme "One Minute of Responsibility". Unless otherwise notified, submissions are eligible to be published for free by our media partners worldwide. If selected by the ACT Responsible editorial team and the Euronews ethical committee, your campaign may benefit from this free media space. The media space offered is valued between 10 000€ and 50 000€. You'll receive a report after 4 months with all the information regarding the broadcast.
The Good Report
The Good Report, created in collaboration with WARC, is an annual ranking of the campaigns identified by ACT Responsible that have been entered in its database. It was created to celebrate the best creative campaigns that promote sustainability and social responsibility and raise awareness of the world's major social and environmental issues.
NB: SUBMITTING TO ACT RESPONSIBLE DOES NOT COUNT INTO THE WARK RANKINGS. IT DOES COUNT FOR THE GOOD REPORT DONE IN PARTNERSHIP WITH WARK RANKINGS.
Care awards
This award aims to recognise excellence in social marketing. It highlights the advertising industry's specific contribution to society by selecting and celebrating the most successful creative social marketing campaigns. The awards cover subjects such as public health, the environment, sustainable consumption, public safety, disability, human rights, domestic violence, child abuse, homelessness, education and other similar topical public issues.
Media quality requirements
All entrants agree to provide print-quality material (print entries) and high-quality digital video (film/case studies) for publication and exhibition purposes.
For print: Image Size: 5000x7000px (A2) – 300dpi – Color: RVB – Jpg options: Quality 12 Maximum
For video: MOV & MP4
The ACT Program "call for entries" deadline is now closed. Ads can be entered in our database all year long by sending an email to submission@act-responsible.org.
If you believe responsible communication is the future of advertising and would like to support this collective industry effort, consider becoming a member.
Send your campaign and submission sheet
 Send us an email informing us of your entry. Please name the files as such: "agency/organisation_client_campaign_country" (e.g. oglivy_WWF_panda_france).
Lost and delayed entries
The organisers cannot be held responsible for entries lost or delayed during upload. It is therefore advisable to upload your material well before the closing date to avoid any delays due to high numbers of entries.
Entrants are required to complete and submit their entry by 15 April 2022.
Who is eligible to enter
Any advertiser (agencies, media, production companies, advertisers, institutions, NGOs or corporations) from around the world that has a communication campaign on social responsibility is eligible to enter.
Media types
All media types (TV, cinema, web, digital, print, outdoor, PR cases, media cases) are accepted. Only TV, cinema and digital campaigns for charities, NGOs and associations will be eligible to enter the "One Minute of Responsibility" programme.
For print: Image Size: 5000x7000px (A2) – 300dpi – Color: RVB – Jpg options: Quality 12 Maximum
For video: MOV & MP4
Covered themes
We cover the 17 Sustainable Development Goals developed by the UN (details about the themes click here!) 
No poverty

(Goal 1)

Zero hunger

(Goal 2)

Good health and well-being

(Goal 3) 

Quality education for everyone

(Goal 4)

Gender Equality

(Goal 5)

Clean water and sanitation

(Goal 6)

Affordable energy

(Goal 7)

Decent work & economic growth 

(Goal 8)

Industry, innovation and infrastructure (Sustainable economy

,

Goal 9)


Reduced inequalities 

(Goal 10)

 Sustainable cities and communities (Goal 11)
Responsible consumption and production (Goal 12)
Climate action (Goal 13)
Life below water (Goal 14)
Life on land (Goal 15)

Peace and Justice, strong institutions

(Goal 16)

Partnerships for the goal

(Goal 17)
The qualifying time frame
Campaigns must have run between 1 January 2021 and 1 April 2022. Campaigns that were launched before 1 January 2021 and continue to run after are only eligible if they have run within the qualifying time frame.
Entrants who want to submit their work to the ACT Program will do so with respect to the following conditions:
Work must have been created within the context of a normal client relationship
Work must have been created within the context of a normal client relationship (paying contract or pro bono) and must have been broadcasted, published or presented publicly. No scam or speculative work can be accepted.
Advertisement's prior permission
Work must bear the advertiser/owner of the rights to the advertisement's prior permission.
Regulatory codes of practice
You must guarantee that the work has not infringed any national law, voluntary or regulatory codes of practice.
Greenwash* and Green sheen* disqualification
Campaigns or organisations appearing to Greenwash* or Green sheen* respectively will be automatically disqualified.
*Greenwash – the act of misleading consumers regarding the environmental practices of a company or the environmental benefits of a product or service.

*Green sheen – organisations which attempt to appear as though they are adopting practices beneficial to the environment.
Controversial subjects
Subjects focusing on war, religion or political issues can be subject to rejection by the editorial team, who keep the right to exclude any campaign that they deem controversial.
Membership fee
50€ annual membership – 50% discount for renewing members.
For more promotion and visibility become a agency member : check membership levels
Entry fee
Entry fee (giving access to The Good Report + Care Awards + One Minute of Responsibility + Multiple databases + Cannes Exhibition) is as followed:
1st campaign: 400€
2nd campaign: 375€
3rd campaign: 350€
Any additional campaign: € 300 each
NB: the entry fees cover post production, mounting, layout, printing… etc. ACT Responsible entry fees are the only sources of financing the association has. The managing staff are volunteers but we must still cover our operating fixed costs and interns' salaries. The entry fee does not include VAT (for entrants from Switzerland only) and bank charges.
Entry payment
Entry fees can be paid by bank transfer 
Account Name: Association ACT Responsible
Bank Name: UBS
Bank address: rue Theodore Stephani 2, 3963 Crans-Montana, Switzerland
Account Number: 0268-516802.60M
IBAN: CH920026826851680260M
Swift/BIC: UBSWCHZH80A
(VAT applies to Swiss resident participants)
Or by credit car via Paypal on https://act-responsible.org/act-payment
Please email a copy of your bank transfer confirmation to submission@act-responsible.org

For identification purposes, all payment should be indexed: Invoice Reference or Agency + Town + Country

All participants will receive an invoice.

Your entry will be completed only on reception of your payment.
Rights disclosure
Entrants certify to withhold all the rights necessary for the above-mentioned usage worldwide and the rights from direct and indirect third parties or will let ACT Responsible know when the rights are no longer valid.
By submitting their work, entrants agree to the above and below mentioned usage:
Utilisation of submitted ads on adequate media
Entrants authorise ACT Responsible to utilise submitted ads on any adequate media, as well as to broadcast and distribute them to promote ACT Responsible's mission (agencies and advertisers shall always be credited)​
Entitled entrants
Entrants also warrant that they, as individuals or on behalf of the agency that employs them (name mentioned in the entry form) are entitled to grant the rights referred to in the previous paragraph. Also, that ACT Responsible's exercise of the rights granted under the said paragraph will not infringe the copyright of any third party nor attract any payments to such third parties, whether by royalty or otherwise.
Indemnities against losses, costs, damages and expenses
The entrants agree to indemnify ACT Responsible and hold them harmless against all and any losses, costs, damages and expenses (including, without limitation, legal expenses) incurred by them because of any breach by the entrant of any of the warranties contained above.
Respect of the copyright and intellectual property rights
ACT Responsible respects the copyright and intellectual property rights of others and reserves the right to remove submissions immediately and without notice from an exhibition or from their website or from the award if they become aware that the rights of any third party are being infringed upon or caused damage.
Respect of the entry conditions
All entrants must strictly observe the entry conditions. Completion of the entry form implies the entrant's full acceptance of these rules. Non-compliance with any of the entry rules results in an entry's automatic refusal.
Authorisation to publish for the purpose of promoting ethical advertising
The entrant authorises the organisers to screen or publish ads without charge for the purpose of promoting ethical advertising.
Dissemination of entries
The entries will be managed, hosted and served by adforum.com and may be served to as many professional websites as possible through hosted sections or links. Major advertising networks and agencies, trade associations, trade media and other related sites might include these sections on their website.
Exhibition and distribution of the selected work
Selections of the gathered work will be exhibited and distributed via screening or print catalogues around the world as part of our various initiatives in order to promote our mission.
ACT Responsible's decisions
Any decisions made by ACT Responsible are considered final and binding.
Initiative specifications
One minute of responsibility (OMR)
1- Any campaign for non-profit clients is eligible for this programme.
2- The maximum length is 60sec.
3- You must provide the advertiser's written consent.
4- The campaigns should be in English as it is broadcasted all over the world (from NY to Tokyo, via Helsinki and Johannesburg) on Euronews and Africanews TV channels.
5- The campaign should include neither violence, nudity, weapons nor religious content.
6- To keep the work relevant during global broadcast, dates, phone numbers and addresses are not allowed; only a website URL may be included.
7- The Euronews ethical committee must also accept the campaign.
8- Technical info: files for submission must be Apple Pro Res 4.2.2 HQ (1920×1080) – audio: linear PCM – stereo – frame rate: 25 (23,98 if not possible).
The Exhibitions
1- Submissions are validated by our editorial team who is entitled to refuse any controversial entries that may offend national, cultural or religious beliefs or public taste.
2- The exhibition selection will be made by our editorial team based on its creativity, innovation, execution and understanding. The campaign will enter the exhibition with respect to the space available and to ensure the best representation of the range of work showcased.
3- Selection will be done under the sole responsibility of the editorial team. NB: The campaigns selected for the "Great Ads for Good" Exhibition WILL NOT ENTER Cannes Lions competition.
4- Specification for exhibition print material: minimum resolution accepted 900mm wide (or 2500pixel)– high-resolution (300dpi) pdf files, 90cm width.  For video files: MOV & MP4.
The Good Report
The corpus of campaigns covers all social & environmental campaigns created for a charity, institution or corporation  identified during the year (approx. 1000 campaign) by our editorial team.
The ranking combines a campaign's presence and performance across ACT Responsible's initiatives [ Cannes Exhibition – Care Awards – "One minute of Responsibility" TV Program – all Tributes (public vote) – Good Ad Gallery (views)] and in WARC Rankings (scoring the campaign's performance in awards shows. Find out about Warc Ranking methodology).
The Care awards
The Care Awards are open to all campaigns submitted to the ACT Responsible Promo Pack.
You may enter as many campaigns as you like.
It is also possible to only enter the Care Awards:
Please write to

careawards@act-responsible.org

to specify your request.

Specification for Care Awards entry: Print: JPEG – Video: MOV & MP4
1. Reasons for disqualification @ Care Awards
a) Data not sourced (if applicable) — evidence of results data, facts, claims and research must be sourced. We reserve the right to verify the data with the source referenced.
b) Agency names — the Care Awards is an agency-blind competition. Therefore, agency names will not be cited on entry forms. Evidence of results or any other materials will be seen by judges.
c) Incomplete entries — the entry will only be submitted when all parts of the entry form have been fully completed and received (confirmation by email).
d) The information on the entry form must be 100% accurate, as it cannot be changed once submitted.
e) No client approval — ensure that you have client's approval before entering the competition and for ALL material submitted.
f) Creative material not translated — each entry should be submitted in English, although the creative work may be in any language. Non-English speaking campaigns must be accompanied by a complete translation and all television commercials must be translated into English to make judging possible.
2. Confidentiality
Information in the entry form will remain confidential until the end of both judging rounds. Before any information is published, we request the approval of both the agency and the client. Each winning entry receives one Care Award trophy as part of the entry fee. This will be received by the winning agency at the Care Awards Ceremony.
3. Categories : 
There are 3 main categories (advertiser) :
a) Companies & Businesses
Corporate governance (CSR) — corporate campaigns that promote care for safety, youth, communities and the environment.
b) NGOs & Foundations
Non-profit organisations and non-governmental bodies — an organisation that exists for educational or charitable reasons and from which its shareholders or trustees do not benefit financially. An organisation created by private persons or organisations with no participation or representation of any government.
c) Governments & Institutions 
Government bodies and related organisations — an organisation that is the governing authority of a political unit, the ruling power in a political society and the apparatus through which a governing body functions and exercises authority.
Each of these categories have 3 media type sub-categories
Corporation – Film

Corporation – Print

Corporation – Case Study

NGO – Film

NGO – Print

NGO – Case Study

Governments – Film

Governments – Print

Governments – Case Study
If a same campaign is developed on different types of media (for example, a print and a case study) => In this case the campaign has to be entered in 2 different categories:
NGO – Print and  NGO – Case Study
If you are wondering which category to enter, please email Sophie (careawards@act-responsible.org) with a brief description of the campaign followed by your questions.
4. Submitting a successful entry
It is important to provide judges with interesting material that is easy to follow. Here are a few tips on how you can submit award-winning entries without making it too long and too complicated a process.
Tell a story: presenting your case entry as a story will immediately draw the judges in. It will make it easier to understand your objectives, strategy and achievements. Giving your case entry personality makes for a more stimulating read.
Quality not quantity: it is not how much material you submit or how many words you enter, but rather the quality, clarity and simplicity of the material that counts. Including clear and relevant information makes for a smooth judging process. Jury members will be more sympathetic to campaigns that have a clear structure, consistent derivation and simple language. Less is more!
Proofread: review your case entry for grammatical errors, spelling mistakes and incorrect mathematical calculations. Ask multiple colleagues/reliant editors to proofread your case entry before submission to avoid any mistakes. It may be helpful to ask someone who is not familiar with your brand/campaign to read the case entry to confirm it has a logical thread.
Know the rules: before registering, ensure that your campaign is eligible to enter the awards programme.
5. Judging procedure
The jury will judge a shortlist of campaigns drawn from agencies' submissions and will decide on the winning entries in a range of categories. The Care Awards judging takes place in two rounds.
Round 1 is considered a pre-selection of the 25 (approx.) top scoring campaigns. The selection committee, formed by ACT Responsible (ACT), NGO's communication directors (NGAd) and agency representatives will favour the campaigns demonstrating strengths in the following areas:
ldea & Execution => originality of idea and quality of execution.
Impact on society & beneficiaries =>

Respect and impact on public opinion and beneficiaries

(group/category of people highlighted by the campaign)

Trustworthiness  =>

honesty and sincerity of

the

message and advertiser
Each entry is scored on a scale of 1-10 per criterion (1 = poor, 10 = excellent). Round 1 is handled entirely online.
Round 2, the judging committee formed by NGOs' communication directors, agency creatives, advertisers and chaired by an NGO President will follow the same procedure than Round 1.
Jurors are allocated cases that do not cause a conflict of interest. Before the judging begins, they are advised to inform the moderator if they are allocated a case they shouldn't be scoring.
Discussion is an important component of the judging event in Round 2 but the jury votes remains anonymous and confidential.
It is important to note that not all categories produce winners; even if a category has a finalist it does not mean that this campaign has won.
6. What are the judges looking for?
Below you will find a set of questions to ask yourself when writing your case entry. These are there to help you understand how to formulate your answers in order for your written case to be easily readable by the judges.
a) A clear and concise presentation: what were you trying to do? What happened? How did you do it? How easily can a reader understand it? Keep out jargon and use simple language.
b) Scale of the task: be clear about why your campaign was important and how no-one else has achieved this before.
c) Innovation: what was ingenious? What was new?
d) use of media channels: which did you use and why?
e) Relevant approach : Was you approach sincere and selfless?
Any additional questions contact careawards@act-responsible.org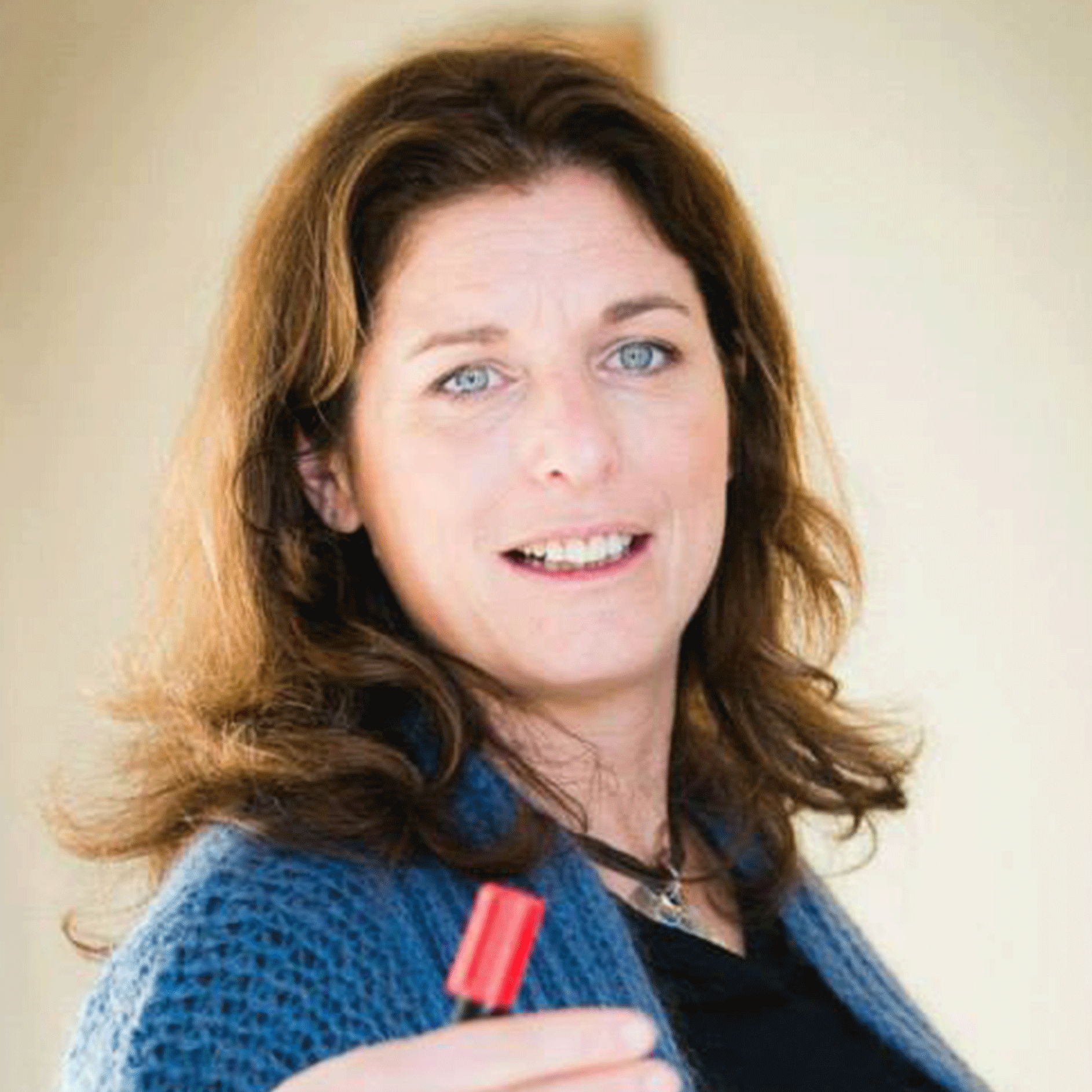 If you want to submit an ad, organise an exhibition, become a member, find out about our initiatives, start a partnership, offer media space or simply learn more…
Please get in touch with our team!
ACT Responsible
Bord du Canal, 33
Chalais, CH 3966
SWITZERLAND